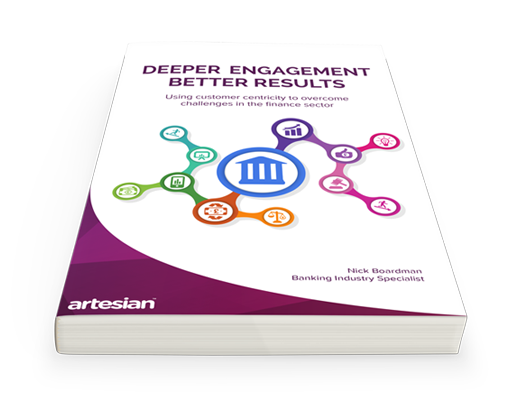 Deeper Engagement - Better Results
The UK commercial banking landscape has seen an unprecedented change in the last 10 years with business and individual consumers becoming more sophisticated and demanding. Banks are spending considerable sums on regulatory compliance and evolving systems and processes to keep up with their competitors.
Our banking expert Nick Boardman recently covered a blog on the subject: How customer curiosity is overcoming challenges in the commercial banking sector.
This eBook will focus on four key challenges that commercial banking professionals face and feature some successful customer curiosity solutions:
Retaining clients and building customer advocacy
Winning new clients and growing market share
Managing risk
Building reputation and expertise
For those looking to improve customer centricity in the commercial banking sector - drop your details into the form to the right.